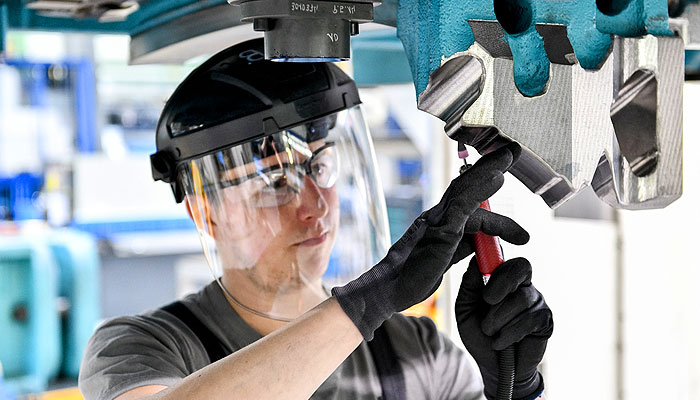 A COMPANY WITH CHARACTER
Trust and honest performance.
We are Westphalians, from Gütersloh, located on the southern edge of the Teutoburg Forest in Germany. Companies like Bertelsmann, Miele and Claas are just around the corner. We are down-to-earth, honest and hardworking people. A word and a handshake still count with us. We are convinced that you can only earn the trust of your customers with honest performance.
Services
SERVICE - ENGINEERING - MANUFACTURING
Maximum effort.
Whether it's a question of partnership, a feel for development potential, the best method or expertise in manufacturing, we always exert ourselves to the maximum.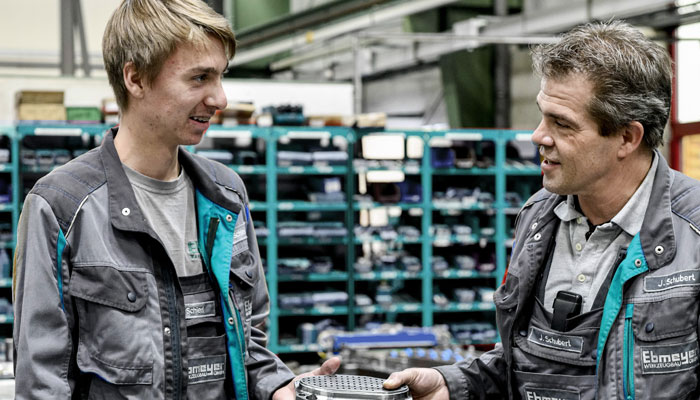 TRAINING – APRENTESHIP - STUDY.
Place the future in your own hands.
With 65 employees, we design and manufacture high-quality tools for sheet metal forming. Every employee is required to have in-depth specialist knowledge, commitment and a high sense of responsibility in order to always meet the qualitative demands of our customers. This includes many well-known and demanding companies from the automotive and washing machine industries.
HOW GOOD TRAINING TURNS INTO GOOD MONEY!
Efficient training has a long tradition with us.
We have already paved the way to a successful working career for many young people. It is well known that good money follows good work so training with us is a great basis for your career and future life.
RENOWNED CUSTOMERS TRUST IN EBMEYER
Successful projects for successful customers
We keep our promises. For many years, well-known globally operated companies have relied on this as a fact. Customers for whom only the best is good enough. We manufacture high-quality outer skin and structural parts for many of them. We take special care of the precise and careful design of the tools for these products.